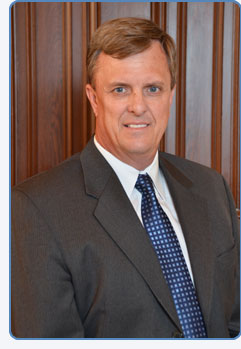 Don Kissinger is a partner with the law firm of Howett, Kissinger & Holst, P.C., where he focuses his practice on family and matrimonial law.
Licensed to practice law since 1986, Don is well known throughout the legal community for his work with both the Dauphin County Bar Association, where he served as Chair of the Family Law Section, and the Pennsylvania Bar Association's Family Law Section. He is a past speaker and author on Family Law Issues.
Don is licensed in Pennsylvania. He obtained his undergraduate degree magna cum laude at Millersville University of Pennsylvania, and his juris doctorate at the Dickinson School of Law. He has extensive experience in the analysis and litigation of complex issues regarding defined benefit pension plans including military and governmental plans. He has additional special interest in the areas of business valuation and forensic accounting.
Don's wife, Julie, is Vice President of Community and Public Affairs for The Hospital & Healthsystems Association of Pennsylvania. The couple has two children, Will and Maggie. Don, an avid sports fan, also enjoys hiking, biking and a quiet beach.